November 18, 2022 through January 16, 2023
The Rotary Ice Rink  presented by Valero welcomes you back to skate at Travis Park!
For the safety and convenience of all guests, a limited number of visitors will be admitted to the ice rink every 30-minutes. All visits must be reserved in advance by purchasing a timed ticket(s) online. All visitors will receive a confirmation email with a safety waiver and a receipt. Entry is not guaranteed to those who walk up to purchase tickets.
Those who attempt the "walk-up" purchase of tickets in-person, will be shown a QR-code to purchase tickets on their smartphones; if the present time is fully-booked, the guest will be shown other available times to skate.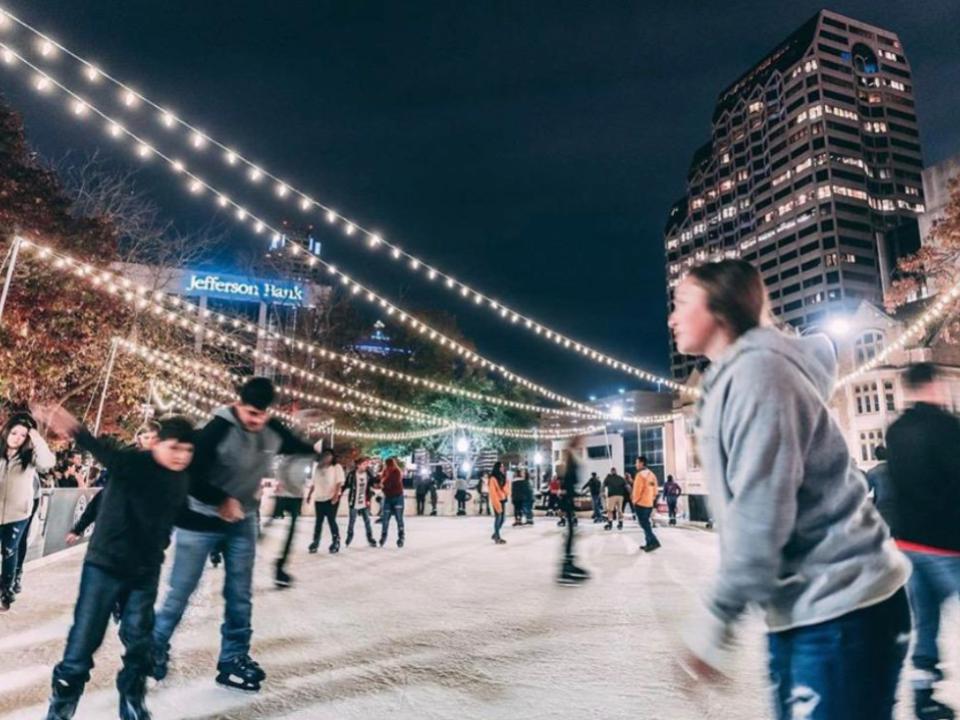 Admission Pricing
$14.00 All ages. Includes skate rental.
Location
301 E Travis St, San Antonio, TX 78205
Operating Hours
Monday – Thursday: 5:00pm – 10:00pm
Friday: 5:00pm – 11:00pm
Saturday: 11:00am – 11:00pm
Sunday: 12:00pm – 8:00pm
School Holidays:
Holidays: 11:00am – 11:00pm
(November 21-25; December 19-23; 26-30)
How To Make A Reservation, and Buy A Ticket
Click the link above and select the date and time you wish to skate.

After completing payment, a receipt will be emailed and a separate email will include a link to complete the waiver(s).

Check your inbox for E-tickets.
NOTE: You will not receive your E-ticket(s) until you have completed the waiver(s). For all issues related to ticketing, please contact [email protected]
301 E Travis St, San Antonio, TX 78205, United States

School Holidays: 11:00am – 11:00pm
• November: 21-25
• December: 19-23, 26-30
Special Dates:
• Christmas Eve (Dec 24): 11:00am – 7:00pm
• Christmas Day (Dec 25): 1:00pm – 7:00pm
• New Year's Eve (Dec 31): 11:am – 7:00pm
• New Year's Day (Jan 1): 1:00pm – 7:00pm
• Martin Luther King Day (Jan 16): 11:00am – 9:00pm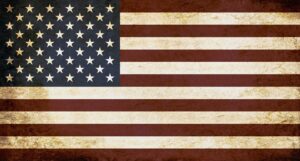 Military Appreciation Night
Mondays
Military & First Responders Night
All active-duty military and first responders skate for free from 5-10pm. $4 off admission for dependents
Live Ice Sculpting hosted by Centro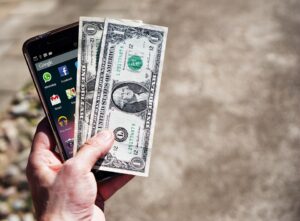 Cheap Skate Night
Tuesdays
Cheap Skate Night + Movie Night
Skate for just $7 while enjoying a free movie (discount excluded during holiday period)
Rink Reels Movie Night hosted by Centro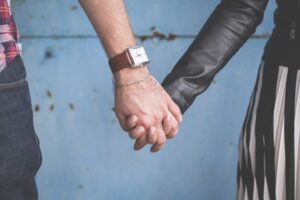 Date Night
Wednesdays
Date Night w/ LIVE Music
6-9 pm Live Jazz!
Hosted by Centro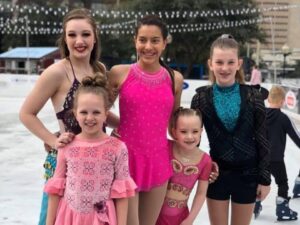 Snow Night
Thursdays
100% Chance of Intermittent Snow Flurries beginning at 5:01pm
Hosted by Centro

Food Trucks
Fridays
Friyays! Food Truck +Live DJ
Hosted by Centro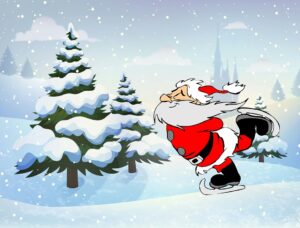 Storytime with Santa
Saturdays
Storytime with Santa
Hosted by Centro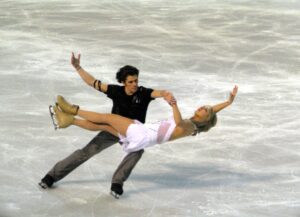 Skating with the Stars
Sundays
Enjoy professional from local intermediate and advanced skaters
*Please note: The rink will be closed during these performances.
Heart of Texas Ice Skating Club
November 20, 20

22 at 1:30pm
December 4, 2022 

at 1:30pm
January 8, 
2023 at 1:30pm
San Antonio Figure Skating Club
November 27, 2022 at 4:00pm
December 11, 2022 at 4:00pm
December 18, 2022 at 1:00pm
January 15, 2023 at 4:00pm
Times subject to change depending on weather and private events.
ICE RINK EVENTS is the largest and most experienced designer, manufacturer, installer, and manager/operator of seasonal, temporary, portable, and special-event ice skating and ice sports facilities. With hundreds of successful installations from coast-to-coast and around the globe. Bringing ice sports and entertainment to the world with confidence, teamwork, pride, and joy.
© 2019 RCSA Events. The Rotary Ice Rink | 110 Broadway, Suite 220 San Antonio, TX 78205| Site Designed by UriasMedia.com